Our wines and Sfriso Winery
The Sfriso Winery dates back to three generations ago, when Luciano Sfriso began cultivating vines in the 1920s. His dedication and love passes from father to the son, and it becomes a fully operative traditional family business. Today the Sfriso Winery is directed by Pier Sfriso. Our vines, which today constitute 7.5 hectares, are divided into tree different yards. Two of these are in Chiarano, by the Winery and one is located in Staffolo in the province of Venezia.

Therefore, the geographical zone of production is, in one hand, that of quality red wines, which are palatable, fruity, strong in their structure and rich in soft tannin, like Cabernet, Merlot, and Refosco dal Peduncolo Rosso; and on the other hand, that of fruity and pleasurable white wines, among which Prosecco and Pinot Grigio are the best known internationally. Our Products come strictly from our own vineyards and are very carefully followed both by our professionals and by Pier himself throughout the entire year. Quality is guaranteed right from the first stages, and that is in the land and in the vine care.

We give elevated importance to nature, therefore the most important rule is to respect what nature has given.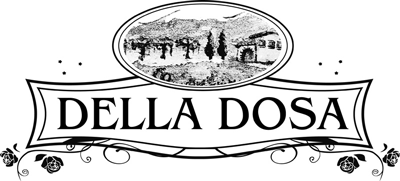 Our Wines
Cabernet Franc Della Dosa IGT Veneto
Merlot Della Dosa IGT Veneto
Merlot Barricato Della Dosa IGT Veneto
Refosco dal peduncolo Rosso Della Dosa IGT Veneto
Rosè Della Dosa IGT Veneto
Pinot Grigio Della Dosa IGT Veneto
Chardonnay Della Dosa IGT Veneto
Prosecco Spumante Della Dosa Extra Dry V.S.Q.
Gaio Spumante Dolce Della Dosa
For Wine and Liquor lovers and collectors
The sales and distribution of national and international wines and liquors has been the first business of our family. In the years it has expanded itself to 9 stores around Friuli and Veneto. One of these stores is in location of A Casa di Paola and our guests can find a vast selection of wines and liquors. For collectors our store has also a nice selection of rare and exclusive liquors.
Learn more about our wine and visit the site: www.sfriso.it

Learn more about our store and visit the site: www.sfriso.com